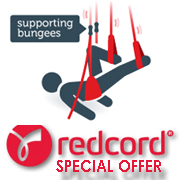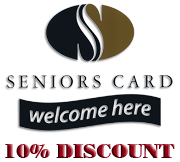 » AOK Health Education
AOK Health believe that education is the key to change. Through continued research and development AOK Health have developed a range of products which enable the new application of current knowledge in the area of biomechanics. It is only through the continual development of existing skills and the acquisition of new skills that progress can be made. This belief is deeply ingrained at AOK Health and is the driving force of our continued R&D.
AOK Health believe the Australian Graduate School of Health & Sport Science and the CHEK Institute provide high quality training programs, empowering practitioners with knowledge and practical application of current methods.
» Australian Graduate School of Health and Sports Science

AOK Health is the major sponsor of the Australian Graduate School of Health & Sport Science. AGSHSS offer a certified program to health and fitness practitioners in Integrated Corrective Exercise.
The program currently operates throughout Australia, Hong Kong and Singapore however, due to an increased awareness of the importance of this training the program is fast expanding.

Latest News
» AOK Health has recently Manufactured and Supplied custom Pink mediBalls for Escape Fitness in the UK in support of BreastCancerCampaign.org
» AOK Health has a brand new blog. "Fitness Connect"
» AOK Health is proud to announce we are the winner of the 'Hunter & Central Coast Export Award' for 2009..... VIEW »
» AOK mediBalls have once again been chosen by the 'Network for Fitness Professionals' for FILEX this year
» AOK Health - WINNER of Manufacturer's Export Award 2007 2008......INFO »

Feature Products
» With a complete selection of weights including 10kg, 15kg and 20kg, the AOK Power Training Bag is well suited to general strength programs through to high-intensity explosive dynamic power development.... MORE »
» The freeForm Board allows you to condition every major muscle-joint complex in the body through a full range of motion.... MORE »

In the News
» Students are on the ball in Kath Williams' class and apparently happier, healthier and doing better at lessons......VIEW »