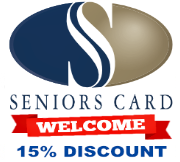 » About AOK Health
MISSION STATEMENT
"Evidence based research is the driving factor in AOK's development and procurement of products and education for its range of functional exercise and rehabilitation equipment.
We export many of our products to health professions in the USA, Europe and the United Kingdom. This means you can be confident that your equipment will be safe to use and will meet your health, fitness and rehabilitation goals."
AOK HEALTH - IT'S ALL ABOUT BALANCE!
Balance refers to the vertical alignment of the body in movement. Optimal balance requires the least amount of muscle work to maintain posture and minimise the stress on the overall body structure. Many of AOK Health's products are aimed at developing and maintaining optimal balance and therefore peak functional performance of the user.
The rapid advancement of technologies and increased automated processes of our current environment has lessened physical activity as part of our daily functioning. This has meant, for many of us, more time sitting and less movement which in turn reduces flexibility, placing more strain on the lower back. AOK Health specialise in functional exercise equipment which increases the body's balance & functional fitness, essential for daily living and wellbeing.
Functional exercise refers to exercises which strengthen muscle groups that allow us to perform daily tasks more efficiently while reducing the risk of injury. Most of our daily tasks such as hanging out washing, sweeping, mowing and sitting require several muscle groups to work in conjunction to allow us to perform movements such as twisting, turning, balancing and stretching. The more efficiently they work together the less likely these activities will cause injury. How often do you hear of someone "putting their back out" from performing basic, functional tasks such as bending to pick something up or stretching to reach something? The risk of these types of injuries can be greatly reduced through the strengthening of the body's core balance system.

Latest News
» AOK Health has recently Manufactured and Supplied custom Pink mediBalls for Escape Fitness in the UK in support of BreastCancerCampaign.org
» AOK Health has a brand new blog. "Fitness Connect"
» AOK Health is proud to announce we are the winner of the 'Hunter & Central Coast Export Award' for 2009..... VIEW »
» AOK mediBalls have once again been chosen by the 'Network for Fitness Professionals' for FILEX this year
» AOK Health - WINNER of Manufacturer's Export Award 2007 2008......INFO »

Feature Products
» With a complete selection of weights including 10kg, 15kg and 20kg, the AOK Power Training Bag is well suited to general strength programs through to high-intensity explosive dynamic power development.... MORE »
» The freeForm Board allows you to condition every major muscle-joint complex in the body through a full range of motion.... MORE »

In the News
» Students are on the ball in Kath Williams' class and apparently happier, healthier and doing better at lessons......VIEW »