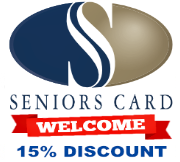 » AOK Health's Latest Award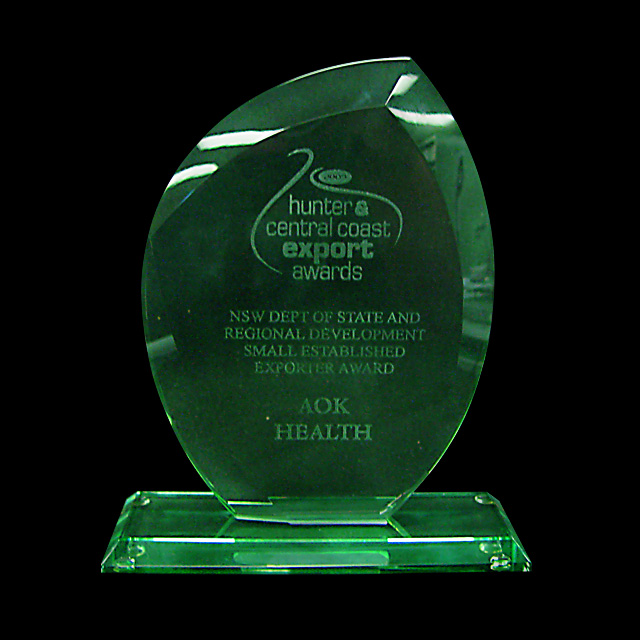 AOK is proud to announce we are the winners of "The 2009 Hunter and Central Coast Export Awards"
The Annual Hunter & Central Coast Export Awards recognise and celebrate the outstanding success of the Hunter's & Central Coast's exporters across a range of sectors.
The awards showcase innovative Hunter & Central Coast businesses. They reward and profile the "best of the best" businesses in taking their products to the world. There is recognition of the effort, expertise and resources that they have consistently contributed to export.
» Other Awards AOK Health has Received
» About AOK Health and its Awards
AOK Health Pty Ltd has long recognized that with Customer Expectations continually rising, the wider business community is becoming aware of the value and role that meeting and exceeding Customer Expectations plays in achieving business success.
Our ability to adapt quickly to changing Customer Expectations has been the critical success factor for AOK Health, and our involvement both national and international awards is an opportunity to be recognized and rewarded for service excellence, professionalism and outstanding achievement.
Being nominated for a range of Business Excellence Awards allows AOK Health to showcase its achievement in Customer Service, Product Development and Business Practice and illustrates the high standards of management, training and commitment to excellence within the organisation.
AOK Health will never sit on its laurels but always strive for improvement. For example Customer Service is an essential factor in maintaining AOK Health's competitive edge in the marketplace and we are placing greater emphasis on developing a customer service culture and making it a strategic priority for all aspects of our business. You, the customer will be the final judge of our ability to consistently deliver high levels of service.
We must always find the balance between 'passion' and 'process' in delivering beyond our Customers' Expectations.

Latest News
» AOK Health has recently Manufactured and Supplied custom Pink mediBalls for Escape Fitness in the UK in support of BreastCancerCampaign.org
» AOK Health has a brand new blog. "Fitness Connect"
» AOK Health is proud to announce we are the winner of the 'Hunter & Central Coast Export Award' for 2009..... VIEW »
» AOK mediBalls have once again been chosen by the 'Network for Fitness Professionals' for FILEX this year
» AOK Health - WINNER of Manufacturer's Export Award 2007 2008......INFO »

Feature Products
» With a complete selection of weights including 10kg, 15kg and 20kg, the AOK Power Training Bag is well suited to general strength programs through to high-intensity explosive dynamic power development.... MORE »
» The freeForm Board allows you to condition every major muscle-joint complex in the body through a full range of motion.... MORE »

In the News
» Students are on the ball in Kath Williams' class and apparently happier, healthier and doing better at lessons......VIEW »