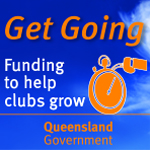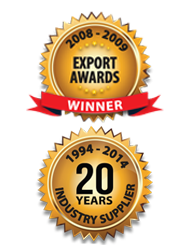 » AOK Health's Disclaimer
The information provided on this web site is for informational purposes and is not intended to replace the advice, diagnosis, or treatment recommendations of a doctor. AOK Health disclaims any liability for the decisions you make based on this information. Before beginning any exercise program, consult with your healthcare professional to design an appropriate exercise prescription and to avoid the potential harm of doing any inappropriate exercises for a particular problem. Please read this entire disclaimer before commencing with your exercise program.
The following disclaimer applies to all information and pages presented on www.aokhealth.com
AOK Health does not provide physical or occupational therapy, or any other medical services or advice through the Internet. This general information is not intended to diagnose any medical condition or to replace your healthcare professional.
Reliance on any information provided by AOK Health, its employees, or others appearing on this site at the invitation of AOK Health or other visitors to the site, is solely at your own risk. While every effort is made to present accurate and reliable information on this website, AOK Health does not guarantee its accuracy.
AOK Health is not responsible for any of the content found on any other website pages linked to by www.aokhealth.com
If you have any injury, disease, disability or other concern about starting an exercise program, consult your healthcare provider first. If you experience any pain or difficulty with any exercises, stop immediately.
Also, before beginning any exercise program, consult with your healthcare professional to design an appropriate exercise prescription and to avoid the potential harm of doing any inappropriate exercises for a particular problem.
Pricing:
While all efforts are made to check pricing and other errors, inadvertent errors such as outdated or incorrect prices do occur from time to time and AOK Health Pty Ltd reserves the right to decline orders arising from such errors.
Due to changing market forces and other extenuating circumstances that affect product availability and price stability. We reserve the right to withdraw any product we advertise and change prices without notice.
Imagery & Description:
Pictures and descriptions are for illustration purposes only. While we try our best to maintain images and descriptions of products, we do not guarantee the correctness of images and descriptions.
TERMS OF USE
Acceptance of Terms and Age Requirements.
When you access this site, you acknowledge that you have read and agree to abide by the terms described below. If you do not agree to the terms discussed here, you should exit this site now. If you are under the age of 18, your use of this site must be approved by a parent or legal guardian.
Copyright.
The copyright of the entire contents of this site are owned by AOK Health, except in cases where the original creator retains copyright of the material.
Use of Information:
You are free to view and print material from this web site as long as the material is used for information only. The material is used for non-commercial purposes only. Copies of any material include AOK Health copyright notice. These materials may not be reproduced without the express written permission of AOK Health
Trademarks:
mediBall, duraDisc, airRoller, and Cyclone Ball, is registered to AOK Health Pty Ltd. You may not use these or any other AOK Health trademarks or service marks without the written permission of AOK Health Pty Ltd.
No Warranty:
Material on this site is provided for informational purposes only and does not constitute a warranty of any kind, either express or implied.
While AOK Health attempts to provide accurate information on this site, it assumes no responsibility for accuracy. AOK Health may change any informationon this site at any time and without notice.
AOK Health disclaims all warranties, expressed or implied. This disclaimer includes but is not limited to implied warranties of merchantability, fitness for a particular purpose, and non-infringement. It also includes any expressed or implied warranties arising from any course of dealing, usage, or trade practice.
AOK Health is not liable for any direct, indirect, special, incidental, or consequential damages arising out of the use, or the inability to use, material on this Website. This non-liability includes but is not limited to injuries incurred while using exercises or programs accessed via this website.
Links:
While this site contains links to third-party Internet sites, AOK Health is not responsible for the content of any linked sites. These links are provided as a convenience, and AOK Health does not endorse the companies or contents of any linked sites. AOK Health also does not guarantee or imply any guarantee as to the validity of information obtained on a linked site.
Material Submission:
Any material, information, product testimonial, or idea submitted to this site, or to AOK Health will be considered non-confidential and non-proprietary. AOK Health may share or otherwise use a submission for any purpose whatsoever. If any of the information submitted constitutes personal data you agree that AOK Health may use and transmit such personal data internally, nationally, and across international boundaries for non commercial purposes. Personal information and data will be treated as set forth in our Privacy Statement.
Online Protocols and Clinical Information:
Protocols, guidelines and other online information provide an overview of various diseases, disabilities, and conditions and are intended primarily for healthcare providers and exercise professionals. They are not intended to be comprehensive. AOK Health is not responsible for errors or omissions, or for any consequences resulting from use of the information presented in these protocols and guideline. AOK Health makes no warranty, expressed or implied, with respect to these protocols and guidelines and these materials are not intended to replace the clinical judgment of a healthcare provider caring for an individual patient.
Unathorized Use:
Any unathorized use of the this site is a violation of federal law and will be prosecuted.
AOK Health reserves the right to change, modify, or update this statement at any time without notice.

Latest News
» AOK Health has recently Manufactured and Supplied custom Pink mediBalls for Escape Fitness in the UK in support of BreastCancerCampaign.org
» AOK Health has a brand new blog. "Fitness Connect"
» AOK Health is proud to announce we are the winner of the 'Hunter & Central Coast Export Award' for 2009..... VIEW »
» AOK mediBalls have once again been chosen by the 'Network for Fitness Professionals' for FILEX this year
» AOK Health - WINNER of Manufacturer's Export Award 2007 2008......INFO »

Feature Products
» With a complete selection of weights including 10kg, 15kg and 20kg, the AOK Power Training Bag is well suited to general strength programs through to high-intensity explosive dynamic power development.... MORE »
» The freeForm Board allows you to condition every major muscle-joint complex in the body through a full range of motion.... MORE »

In the News
» Students are on the ball in Kath Williams' class and apparently happier, healthier and doing better at lessons......VIEW »