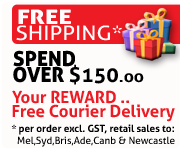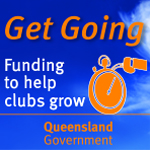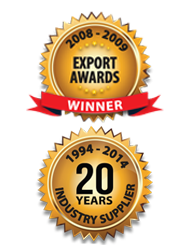 Maxball Black

Weight tested at the University of Newcastle the Maxball is a phenomenal performer. It has a textured grip surface to reduce the chance of the ball slipping when in use.

Available in 55cm and 65cm

BOSU®

The BOSU® ('Both Sides Up') is like an Exercise Ball that has been cut in half with a stable side and an unstable side. It is a versatile piece of equipment that can be used for everything from cardio to rehabilitation to yoga

Read More about BOSU Home»
Read More about BOSU Pro»

REDCORD Medical

The full range of Neurac positions are made available with the Redcord Workstation Professional with the triple traverse system/3 apparatus, including full body suspension.

Read More about REDCORD Medical

AOK Folding Mat

These high quality closed-foam exercise mats are lightweight and easy to clean.

Thicker than the yoga mat, the exercise mat can be used in conjunction with weight training, mediBall training, pilates and yoga on harder surfaces.

AOK Resistance Band

A great alternative to weight training, Resistance Bands are ideal for rehabilitation and strength training.

Read More about Resistance Band

Thera-Roll

Deep release of sore and tired muscles designed for fitness enthusiasts.

PhysioRoller 10cm / 15cm Diameter
Short/Long, Black/Blue

These PhysioRollers are for Professionals and beginners alike. The 10cm physioroller are easier to use for beginners and less painful when used for fascial release.

Read More about the 10cm Physioroller»

AOK Weighted Vest

The new patented AOK Slim fit design Weighted Vests offer all users safety and comfort with ultimate flexibility.

Redcord Mini Extra

The Redcord Mini is portable and perfect for training outside or at home. It is lightweight and easy to take along while traveling. You can hang it over a beam, pull-up bar or use the ceiling screws included in the package. The Redcord Mini is a smaller and lighter version of the Redcord Trainer. It is the perfect alternative to the TRX because lets you do many clinically approved exercises.
»Welcome to AOK HEALTH.COM, your Exercise and Fitness Equipment Specialists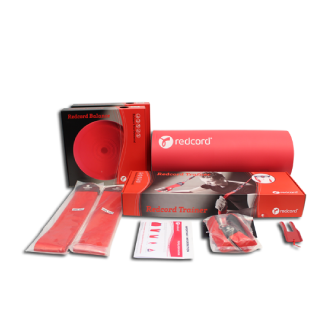 Redcord Home Gym
Redcord Trainer is specially designed to tolerate the load, tear and wear and stress it is exposed to through daily use. This is a safe, reliable and long lasting solution.

The Redcord Home Gym is specifically designed for you to be able to experience the variety of active Redcord exercises. Your body will never feel the same. The Redcord Trainer which allows you to easily adjust the height of the ropes and use a variety of extra slings and accessories in the future.
View the Redcord range »
About AOK Health
AOK Health specialise in fitness and exercise equipment which increases the body's balance & functional fitness, essential for daily living and wellbeing.
Through research, development and practical application, AOK Health develops and selects the world's best functional exercise and rehabilitation equipment for sale and distribution worldwide.
AOK Health, for the past 15 years has been a leader in the Functional Fitness Industry due to its superior products and service.
AOK Health design, manufacture and distribute the Best Swiss Balls in the World.
AOK Health.com
, is the home of...

Latest News
» AOK Health has recently Manufactured and Supplied custom Pink mediBalls for Escape Fitness in the UK in support of BreastCancerCampaign.org
» AOK Health has a brand new blog. "Fitness Connect"
» AOK Health is proud to announce we are the winner of the 'Hunter & Central Coast Export Award' for 2009..... VIEW »
» AOK mediBalls have once again been chosen by the 'Network for Fitness Professionals' for FILEX this year
» AOK Health - WINNER of Manufacturer's Export Award 2007 2008......INFO »

Feature Products
» With a complete selection of weights including 10kg, 15kg and 20kg, the AOK Power Training Bag is well suited to general strength programs through to high-intensity explosive dynamic power development.... MORE »
» The freeForm Board allows you to condition every major muscle-joint complex in the body through a full range of motion.... MORE »

In the News
» Students are on the ball in Kath Williams' class and apparently happier, healthier and doing better at lessons......VIEW »